Hoist ALI Certified Inspection
We now have 2 employees who have passed all the tests and are ANSI/ALI Hoist Certified Inspectors.
We offer Hoist Inspections for:
1 Inspection $125
2+ Inspections per location $100 each
1 Alignment Inspection $175
2+ Alignment Inspections per location $150 each
Safety Books or Guides $20 each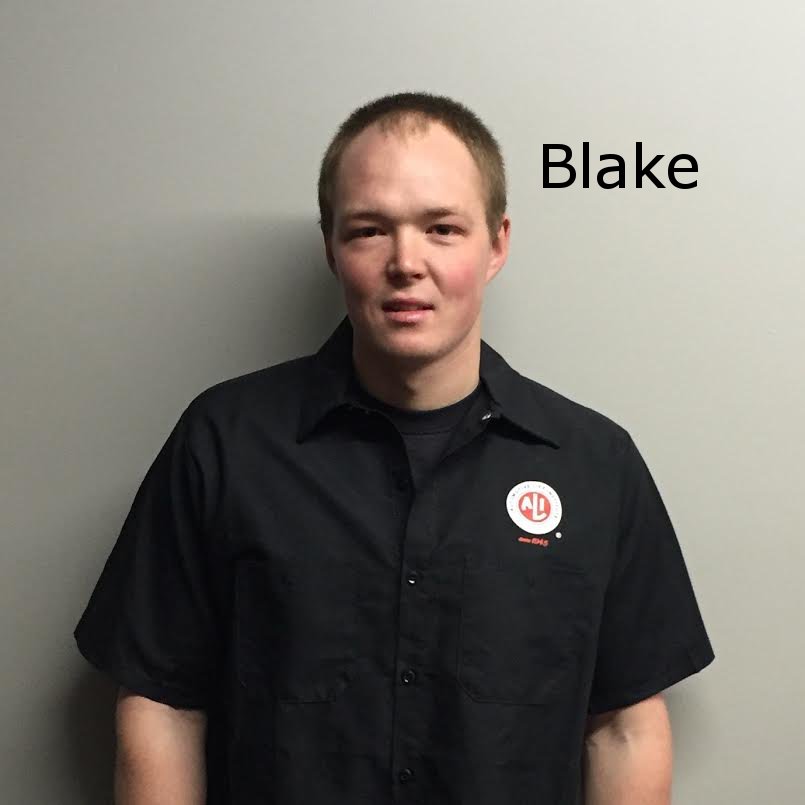 Its Essential to inspect vehicle lifts regularly for 3 simple reasons:
1. To make sure the lift is functioning safely within its designed limits.
2. To preserve and protect the longevity of the equipment.
3. To maximize the service lift of the equipment and minimize the possiblity of shop downtime.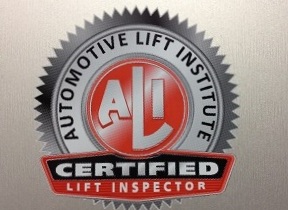 WHY SHOULD YOU HIRE AN ALI CERTIFIED LIFT INSPECTOR?
ANSI standards mandate that a qualified lift inspector inspect all vehicle lifts at least annually. Many companies will tell you that their inspectors are qualified to perform these inspections. But the only independent verification of lift inspector qualification in North America is the Automotive Lift Institute (ALI) Lift Inspector Certification Program.
ALI Certified Lift Inspectors:
Have been independently tested and certified by ALI as qualified to inspect any vehicle lift, regardless of manufacturer, brand, model, type, age or location.

Have passed two rigorous exams covering electrical, mechanical, hydraulic and pneumatic principles, as well as basic automotive lift design and use. The exams are administered by an independent testing agency.

Have properly completed 12 practical experience inspections using ALI-approved inspection procedures and forms.

Follow industry standard lift inspection processes and use standardized lift inspection documentation to ensure that every lift receives a consistently thorough inspection.

Have signed the ALI Lift Inspector Certification Program

Participant Code of Ethics

.

Are employees of firms that have signed the ALI Lift Inspector Certification Program

Inspector Code of Ethics

.

Can apply serialized ALI Certified Lift Inspection Program labels to every lift they inspect. Labels provide code enforcement officials with instant proof of the last time a lift was professionally inspected. Each label includes the year of inspection and the individual inspector's unique ID number.

Are eligible for Associate Class Membership in ALI. Associate Class Members receive ongoing lift inspection training.
Does OSHA require Automotive lift Inspections?
The National Technology Transfer and Advancement Act, signed into law March 7, 1996, allows for government organizations including OSHA to apply nationally recognized standards such as ANSI/ALI ALOIM (current edition) to satisfy its safety mission by suggesting the use of such requirements to abate infractions cited under the existing OSHA regulations.
Does OSHA have electrical requirements for Automotive Lifts?
Yes.
OSHA requires that all electrically operated products (vehicle lifts included) be determined safe by an OSHA Accredited Nationally Recognized Testing Laboratory (NRTL). Automotive Lifts Certified to ANSI/UL 201 – Standard for Safety for Garage Equipment comply with this requirement as this standard sets forth the electrical requirements for garage equipment and further requires ANSI/ALI ALCTV certification for the mechanical and structural elements of automotive lifts.
Discussion:
While OSHA does not enforce standards from other standards-setting bodies or non-governmental organizations unless incorporated by reference into an OSHA Standard or adopted as an OSHA Standard, national consensus standards and manufacturers recommendations may be used as evidence of hazard recognition and the availability of feasible means of abatement in cases where an employer is cited for a violation of the General Duty Clause.
OSHA has no regulations that speak directly to the subject of automotive lifts however, OSHA does require under Subpart S, Electrical; Section 1910.303(a) that equipment shall be acceptable only if approved as defined in Section 1910.399. Section1910.399 defines "Approved" by OSHA as being acceptable to OSHA. This Section further defines being acceptable to OSHA as being accepted, certified, listed, labeled or otherwise determined to be safe by a Nationally Recognized Testing Laboratory (NRTL). Independent laboratories such as those supporting the ALI Lift Certification Program are granted NRTL accreditation status only by OSHA.
Watch the Video below on why you need to have your hoist inspected so it meets ALI standards