Load & Speed Ratings
What are my tires rated at?
Load Index - The weight a tire is rated at. Multiply number x 4 for total vehicle.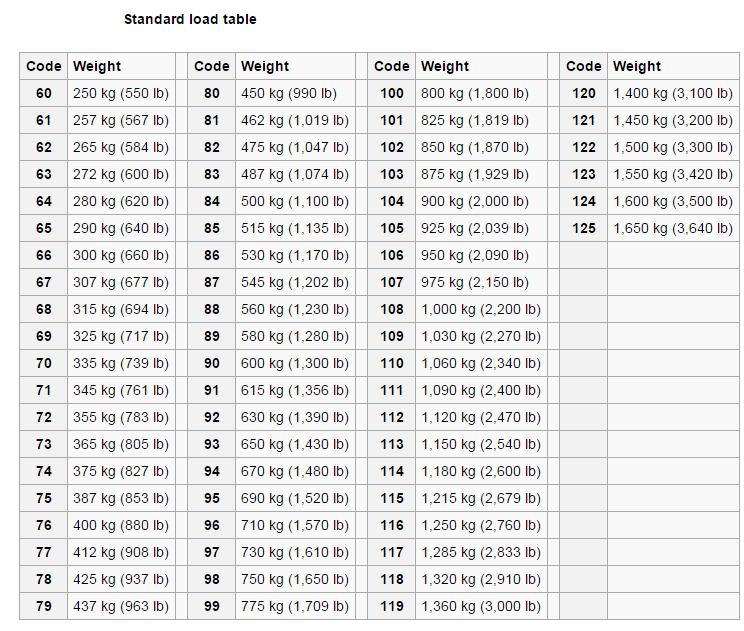 Ply Ratings –

P.R. or Ply Ratings on tires are now used in comparison for what used to be termed as plies.
Speed Ratings – It indicates the maximum speed at which the tire can carry a load corresponding to its Load Index.